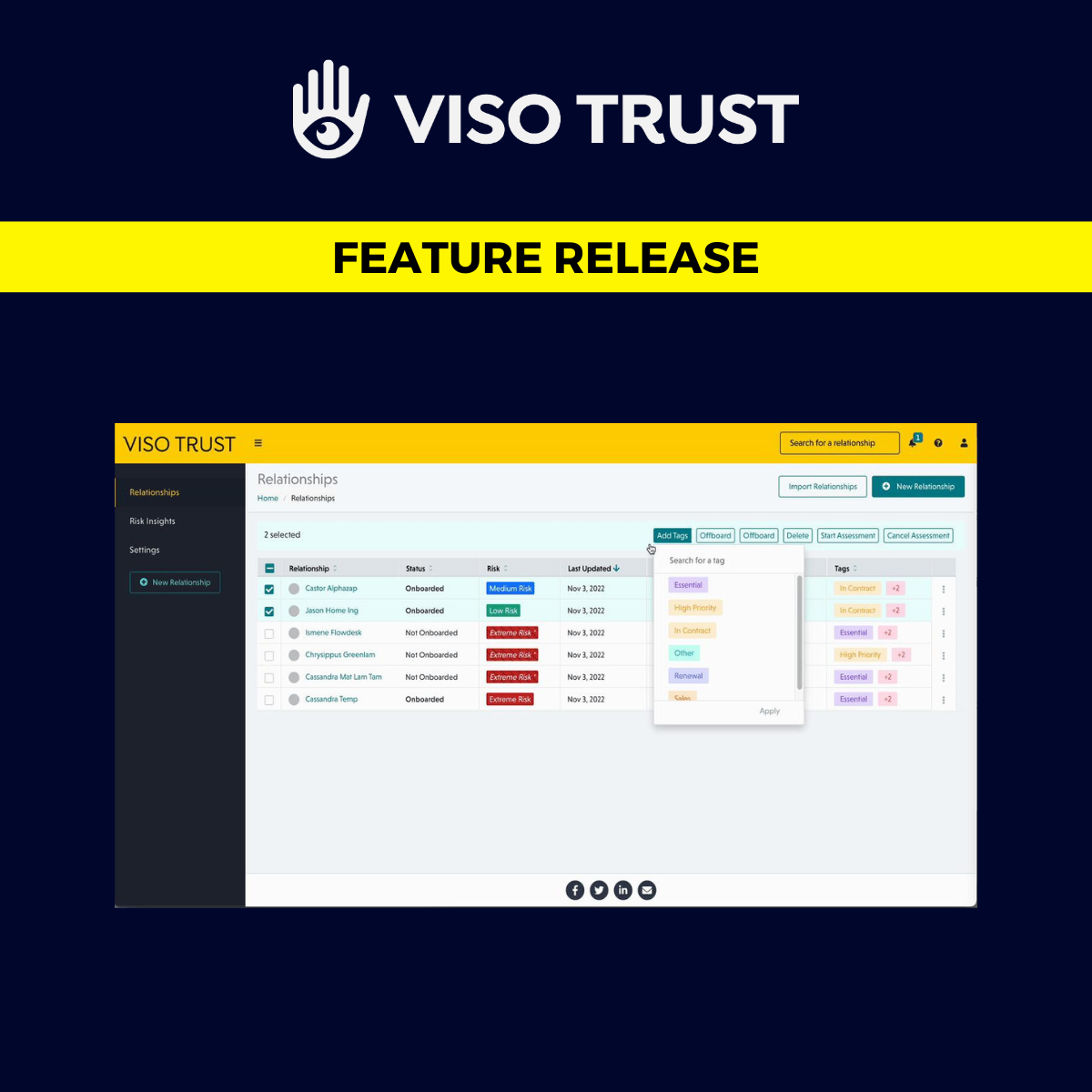 VISO Trust Platform Release: Tagging Now Available
We are excited to launch Tagging as a new feature in the VISO Trust platform.
Leverage tagging to keep your vendor relationships organized and categorized for better product reporting, tiering, and labeling.
How to Get Started with Vendor Tagging
Create up to 100 tags for your organization by logging in and clicking Settings > Tags.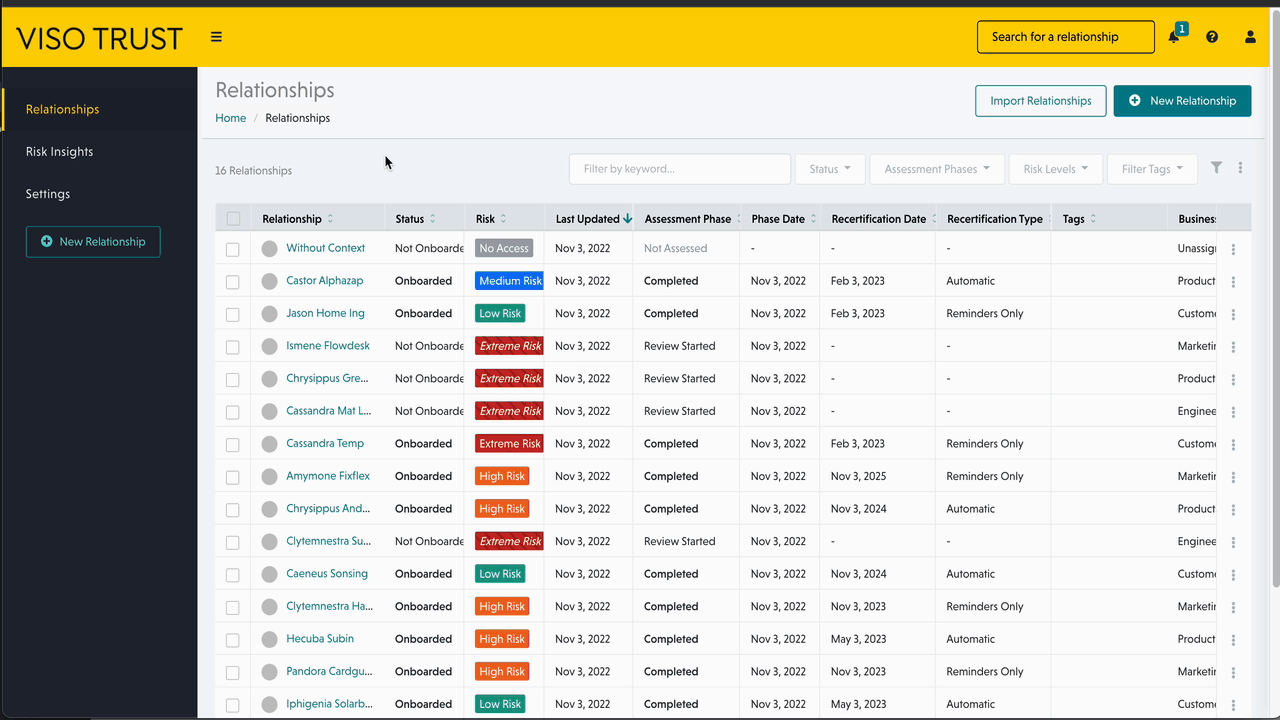 Add up to 20 tags per relationship which can be seen on both your Relationships List Page and Relationship Details Page.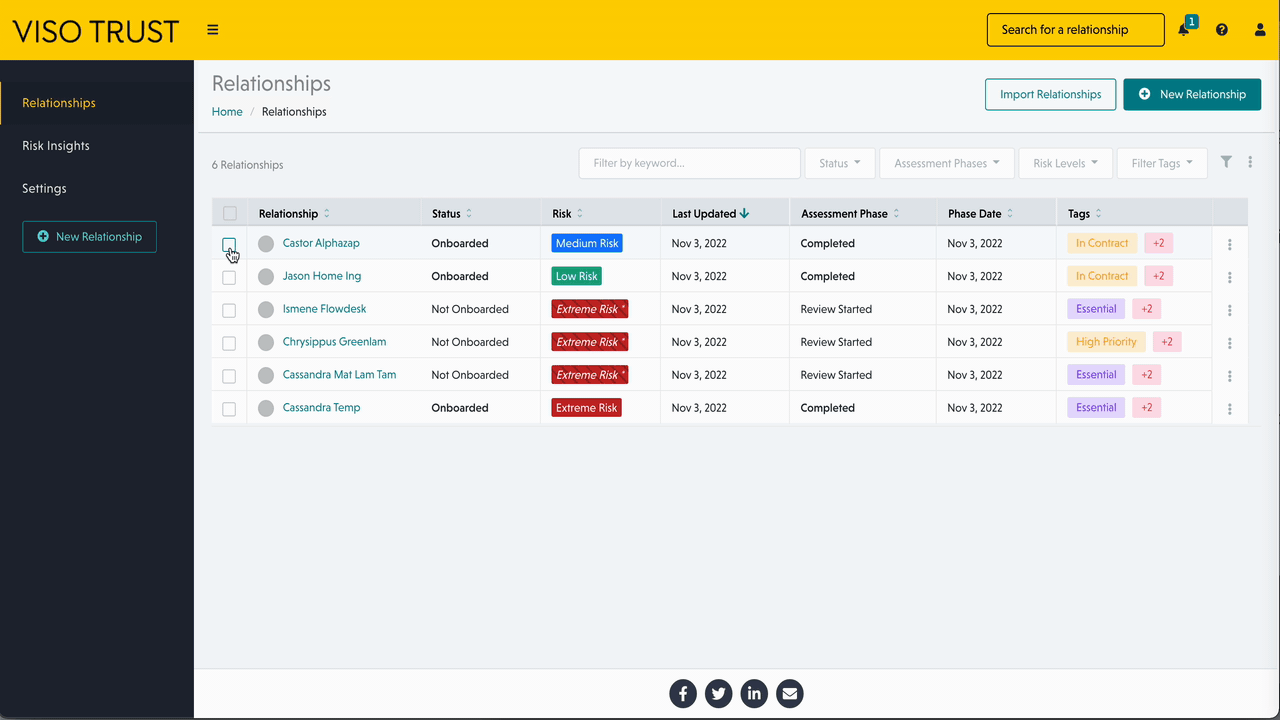 i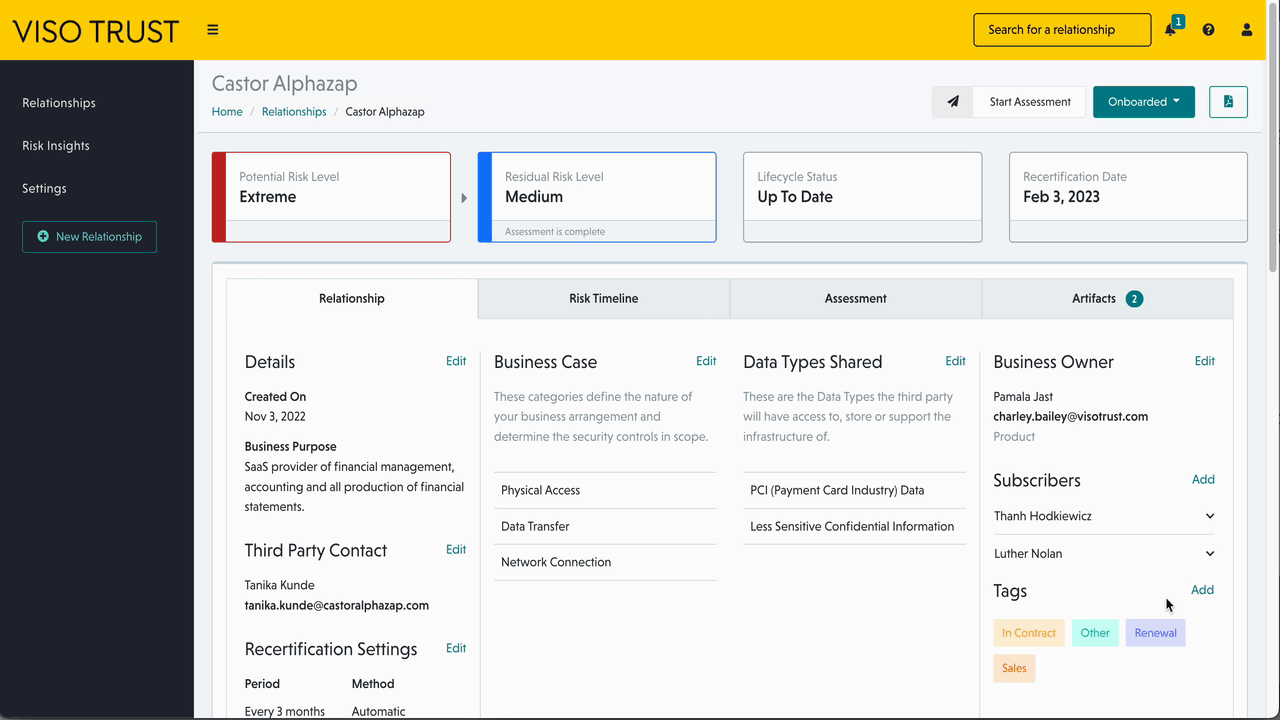 After you've added tags to your relationships, use the tag filter in the Risk Insights dashboard to update the reports based on tag.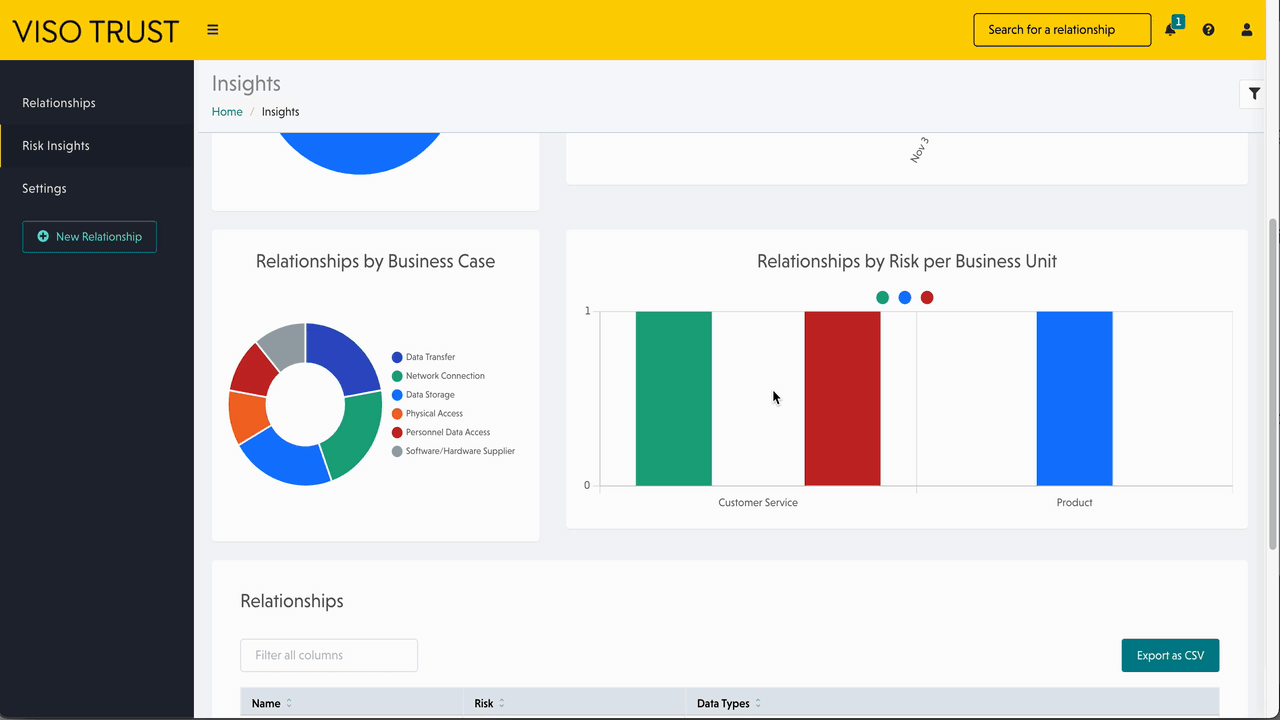 Add tags to vendors upon upload using the import relationships feature.
Example Use Cases of Tagging in VISO Trust
Vendor Tiering
Create risk tiers that align with specific business needs or objectives. Define the number of vendors and the acceptable risk for each tier for your organization. Once defined, you can assign vendors to each tier and filter the risk insights dashboard for easier reporting.
Vendor Labels
Categorize a subset of your vendors that are subject to additional compliance regulations such as GDPR.
Product Alignment
Create tags for vendors that support different product lines and then export for easy reporting. These products may be released in specific regions that require more transparency around vendor risk management.
Start adding Tags to your Vendor relationships today!