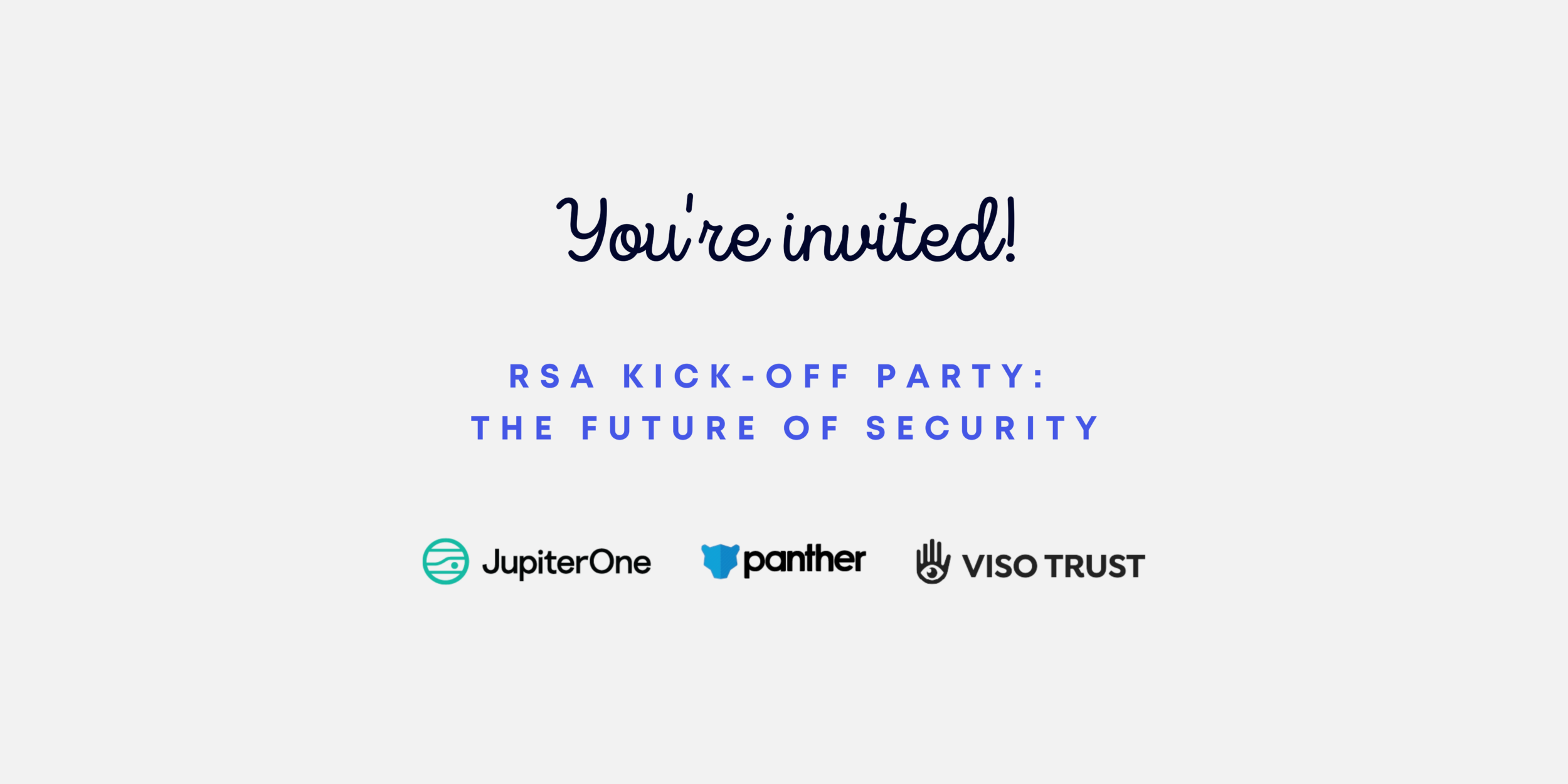 RSA Kick-Off Party: The Future of Security
Join JupiterOne, Panther, and VISO TRUST, as we celebrate the start of RSA Conference 2023 and the future of cybersecurity. Network with friends and peers, while enjoying hand-crafted cocktails and hors d'oeuvres at Rise Over Run, the gorgeous rooftop bar at the LINE Hotel SF.
Event Details:
Monday, April 24th from 7:00 pm to 9:00 pm PDT
Rise Over Run – the rooftop bar at the LINE Hotel SF
33 Turk St, San Francisco
Note: Open to attendees of RSA Conference. Your conference badge is required for entry and pre-registration is required.
Please RSVP as space is limited! And we hope to see you there!
Email

Address

VISO TRUST
PO BOX 193152
San Francisco, CA 94119-3152
Event register form
"*" indicates required fields